Cold spray for inner diameter coatings and their properties
Due to recent developments, cold gas spraying technology can now be used to create inner diameter coatings for cylinder inner diameters > 70 mm. The present investigations focus on the process optimization and the specific properties of cold gas spray inner diameter coatings created with three different alloy steel powder variants.
Cold spray additive manufacturing
At the moment, the main limitation of CSAM is the generally low ductility of the as-sprayed deposits. In this paper, using Cu as a model material, we demonstrate a way to overcome this limitation. We show that without any post-heat treatment, the properties of CSAM Cu are comparable to bulk, non-AM Cu.
CSAM-Process for Ti-6Al-4V using N2 as propelling gas

The Cold Spray Additive Manufacturing technology is particularly attractive for the manufacturing of large parts, which are challenging for today's powder bed fusion-based 3D printing processes due to equipment size limitations or protective atmosphere necessity, especially when depositing reactive materials such as Ti-6-4.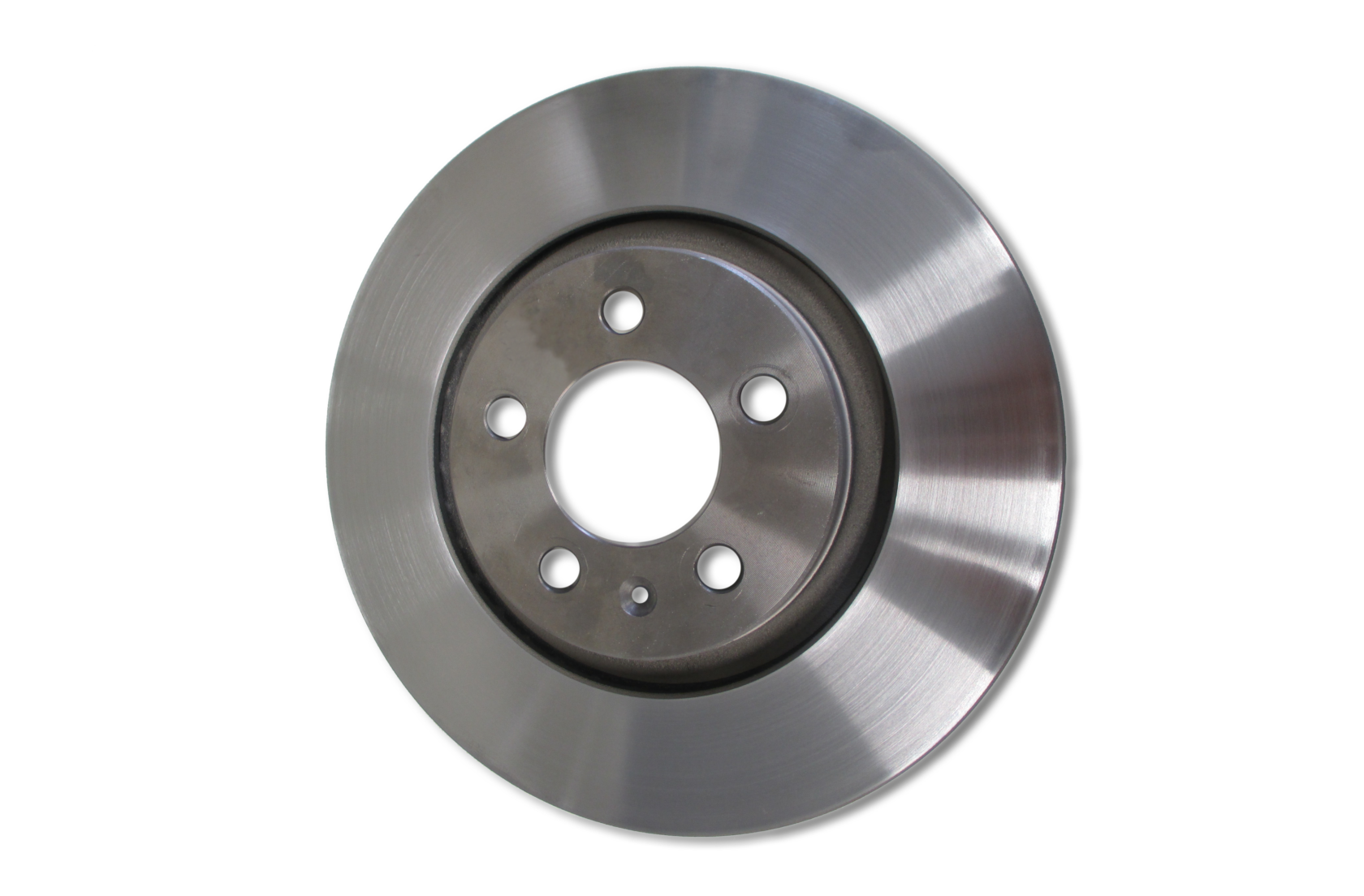 High-performance cold gas coating for brake discs
In the present work, a high-performance composite coating on gray cast iron brake disks was developed using the cold gas spraying process. The performance of the coating was evaluated about corrosion resistance, wear resistance, hardness, and bonding strength between the coating and the brake disc.
Cold Spray Additive Manufactured Combustion Chamber
Impact Innovations set up a collaborative project with Airborne Engineering (AEL), a UK based company specializing in a propulsion system design and testing. AEL designed a combustion chamber demonstrator according to Impact Innovations guidelines. The regeneratively cooled liner is a high-strength Cu-alloy, and the outer jacket material is Inconel.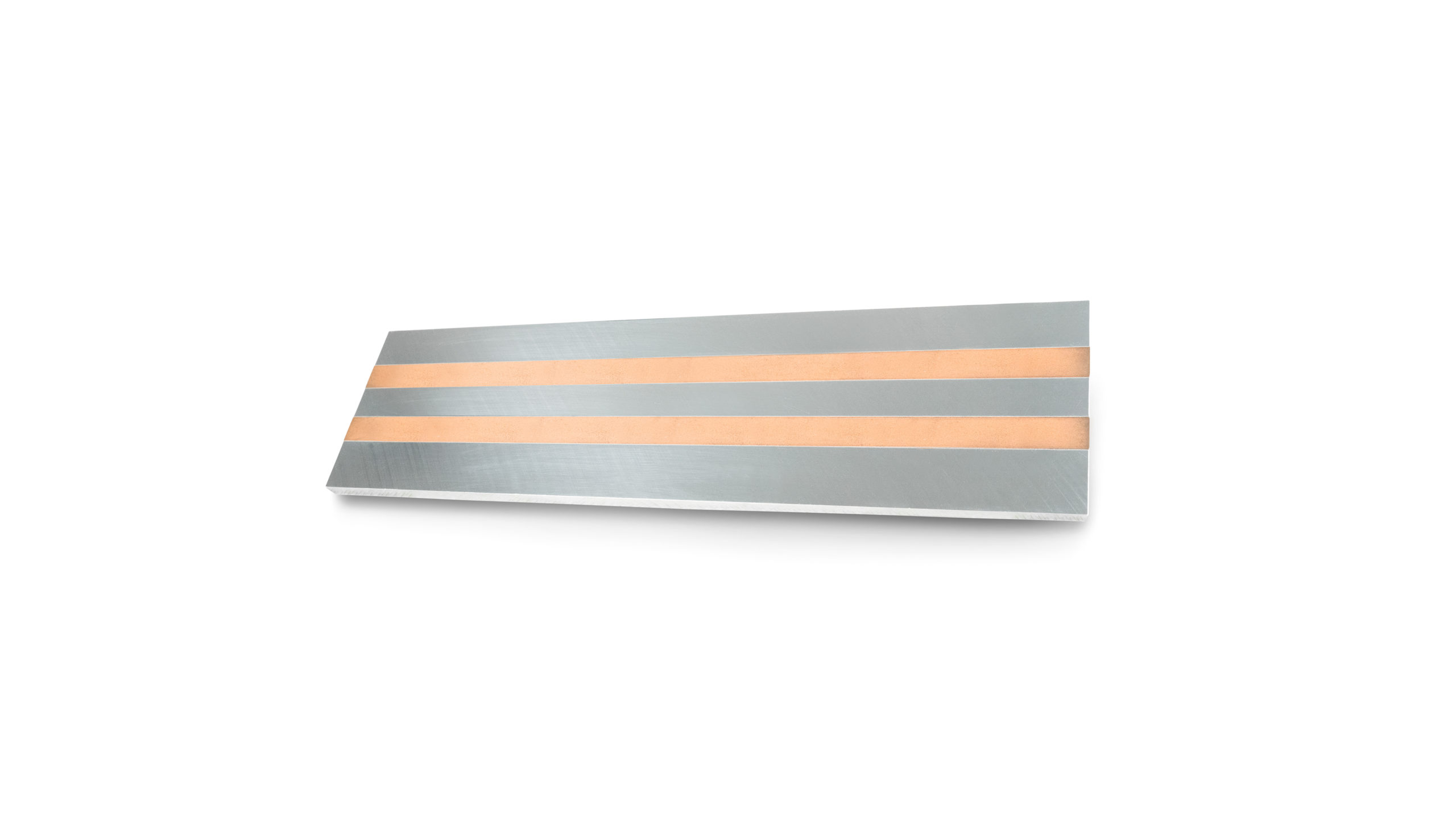 Copper Coated Aluminum Busbars
Busbars are sophisticated pieces of technology that simplify, reduce the cost, and increase the flexibility of intricate power distribution. A busbar is vital for transmitting significant current levels between functions inside the assembly in power-intensive electrical applications.
Flexible solution to apply ID coatings
Coating of inner diameters with a rotating coating device entails high efficiency and low energy consumption.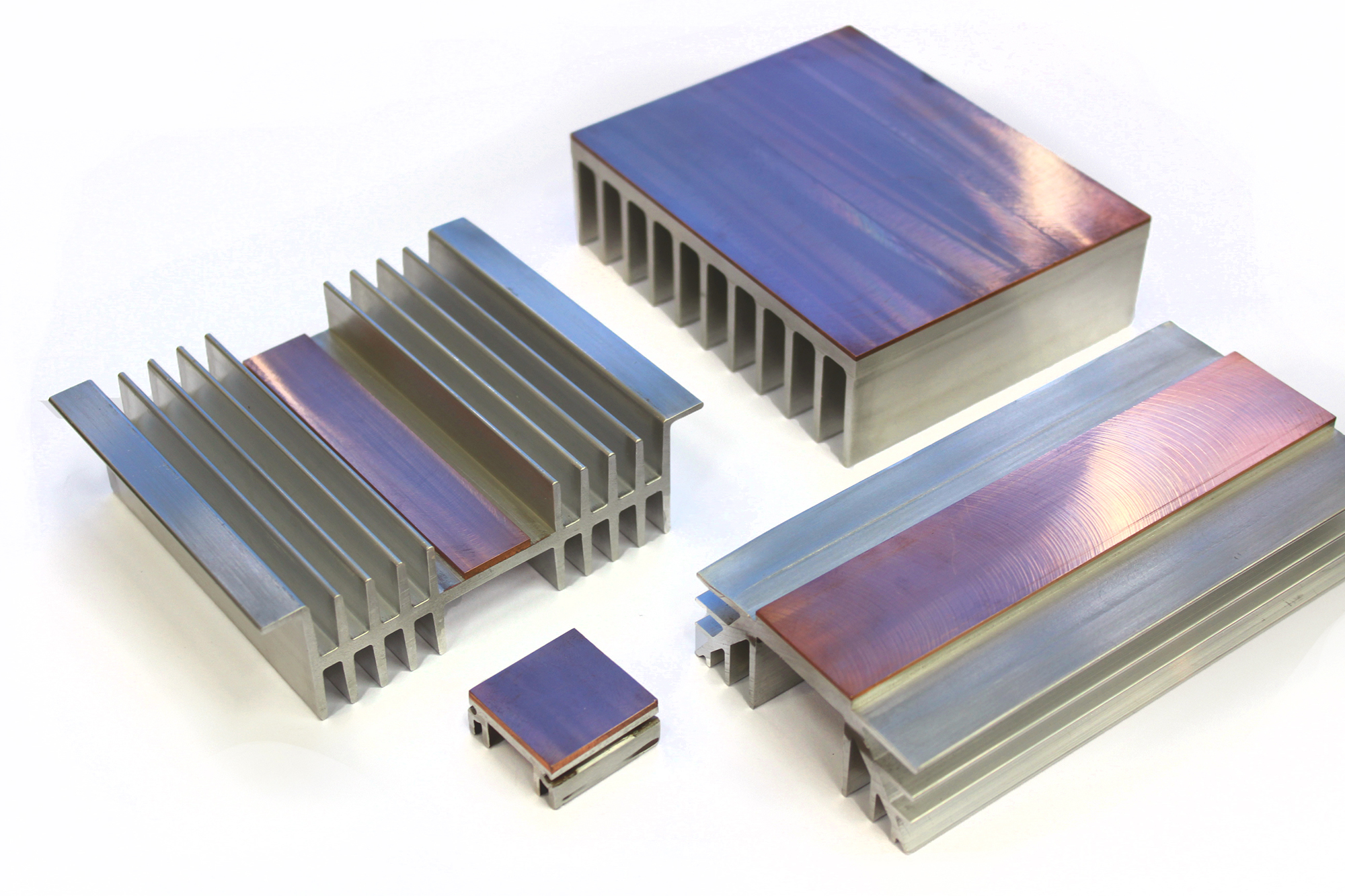 Cold Sprayed Hybrid Heatsinks
Hybrid heatsinks combine the thermal conductivity of copper with the advantages of aluminium.
The latest generation of Impact Cold Spray Systems

The new Impact Cold Spray System EvoCSII is great for serial production. Thanks to a higher number of sensors, data recording and an integration in higher-level controlling, the process reliability is increased significantly.
We expand and triple the company building

For the symbolic groundbreaking ceremony for the new building in Rattenkirchen, the management of Impact Innovations GmbH met with Mayor Rainer Greilmeier and architect Thomas Elger.
After an intensive planning phase, construction work is now starting on the new company building in the industrial area in Rattenkirchen. The new building will be connected directly to the existing building and the production area will more than tripled. In addition, a new office building with spacious social and office space is being built on a usable area of ​​680 m². The completion of the new building is planned for mid-2021.
Impact Innovations currently employs almost 30 people, and the number is set to increase with the new building: "We initiated a new growth phase last year and want to pursue and promote this despite the challenges of the current situation." says the management of Impact Innovations.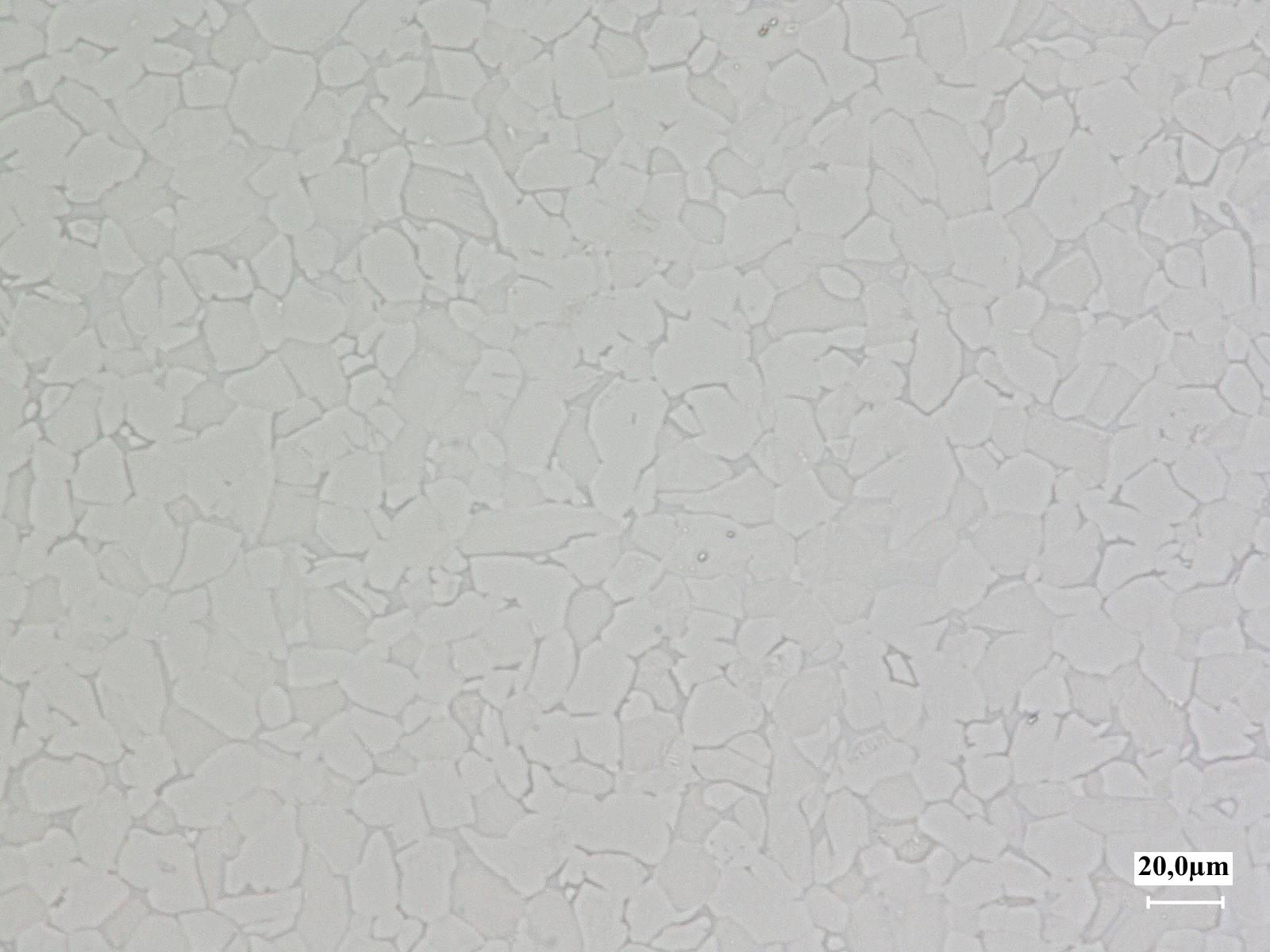 Cold Spraying Ti-6Al-4V
Impact Innovations has developed the Cold Spray Additive Manufacturing process for Ti-6Al-4V using nitrogen as propelling gas.
Finalists for the René Wasserman Award
Impact Innovations was nominated for the René Wasserman Award. The award was created by Christopher Wasserman in memory of his father René Wasserman, who is regarded as a pioneer in welding technology and thermal spraying.
In late summer 2020, we welcomed Prof. Dr.-Ing. Kirsten Bobzin and Werner Krömmer  in our headquarter. They are executive board members of the 'Gemeinschaft Thermisches Spritzen e.V. ' and form the René Wasserman Award's jury together with Christopher Wasserman. It is an honor to be one of this year's finalists! Congratulations to the winner!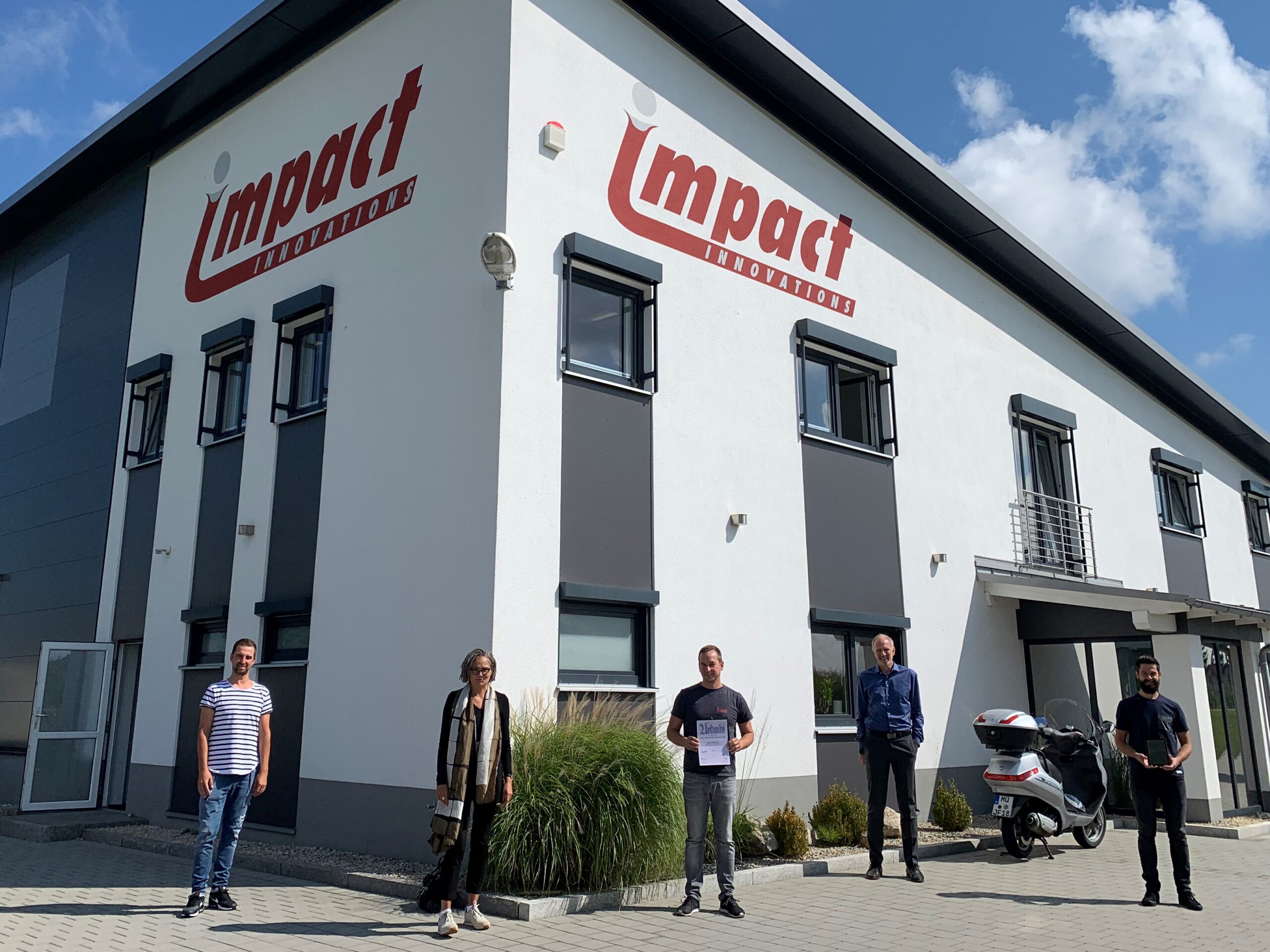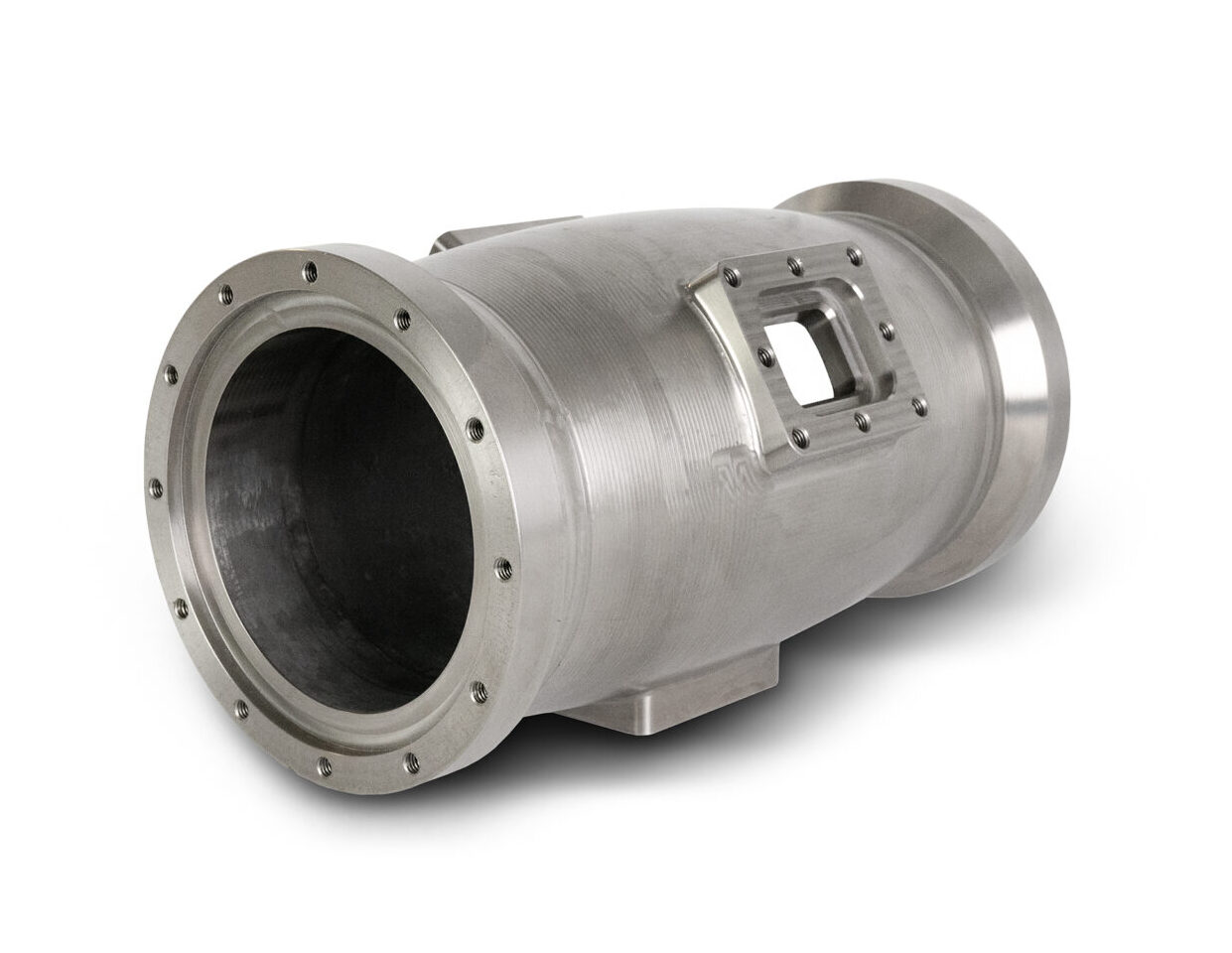 Additive Manufacturing with Cold Spray
Cold Spray Additive Manufacturing offers outstanding mechanical properties, large dimensions and specific geometrical complexity. To demonstrate the potential of the CSAM process as an innovative process for additive manufacturing, we created an overwiew with possible applications.
New team member
We are delighted to introduce Dr.-Ing. Sascha Bernhardt as Head of Sales at Impact Innovations. He is responsible for building a strong operating sales team and for pushing our sales to the next level by establishing the cold spray technology as a widespread industrial manufacturing process. Thanks to his valuable experience and his in-depth knowledge, we were able to gain a highly qualified colleague. Sascha Bernhardt already held various management positions in international sales at medium-sized technology companies and acts according to the motto: If you don't try, you'll never succeed. He is enthusiastic to start working with the skilled and dynamic Impact team. His target is to support Impact customers gaining a competitive edge by introducing the capabilities of the cold spray technology.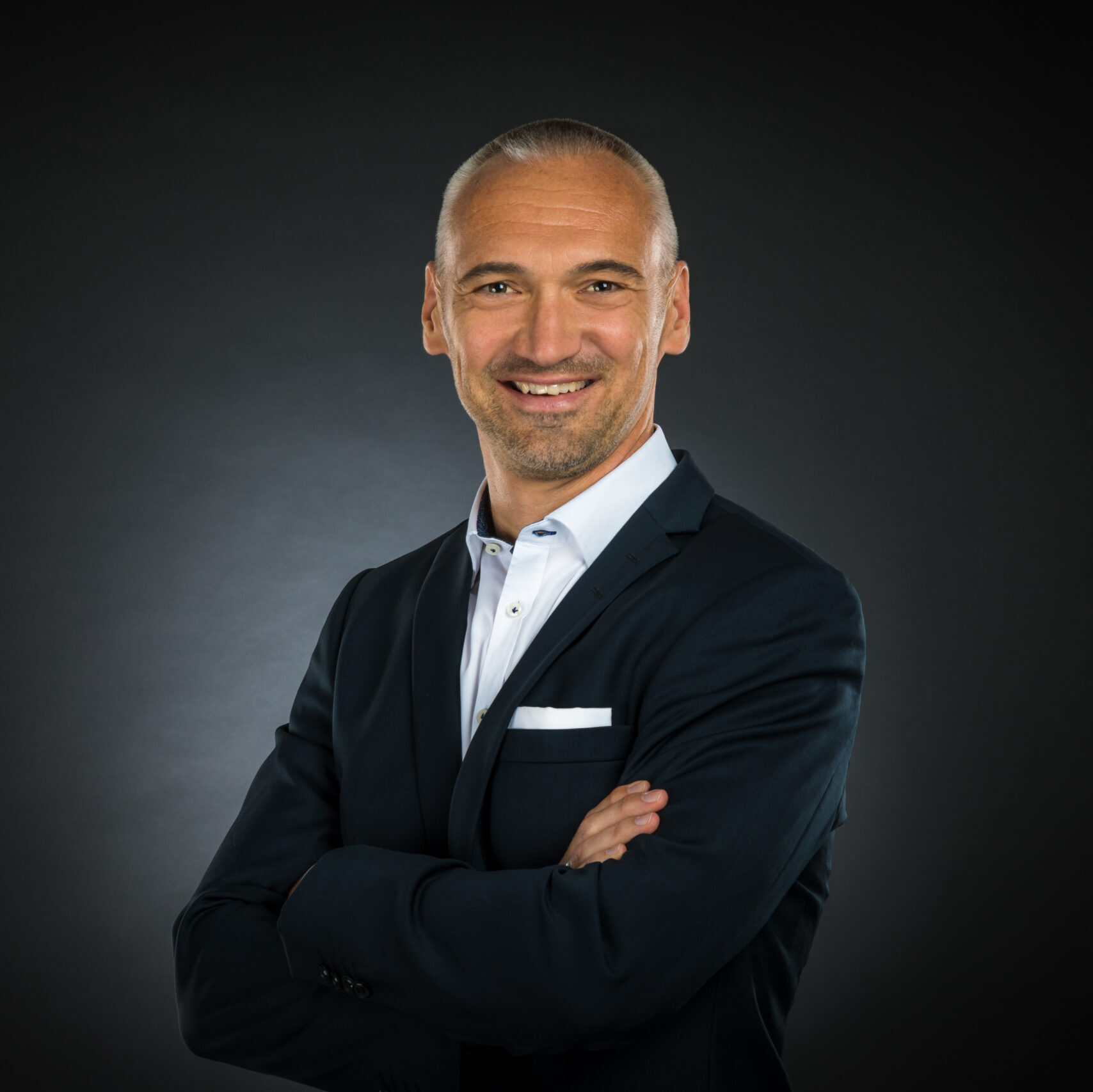 Dr.-Ing. Sascha Bernhardt
Head of Sales
---
Never miss any cold spray news!
Receive helpful tips about additive manufacturing and coating with cold spray. Also be the first to be informed about the latest cold spray equipment and new technological progresses.