Manufacturing Rocket Combustion Chambers with Cold Spray

Cold spraying is an inexpensive technique for repairing and restoring industrial application products to replace the damaged part.
The properties of cold spraying for the deposition of materials in the solid state make it an attractive method for repairing / restoration, while maintaining the unique properties of the original components or improving the properties of the repaired components by depositing essential material. The manufacturing of highly complex components such as combustion chambers is simplified by using cold spraying.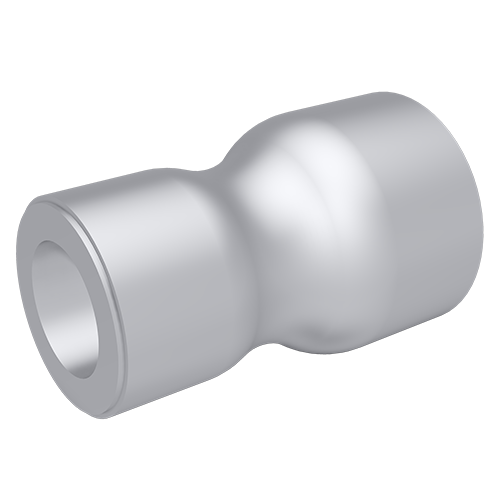 1
Substrate preparation
In the case of Cold Spray Additive Manufacturing, it is necessary to deposit the selected material onto a mandrel (substrate). For AM applications usually Al alloys are the most suitable mandrel material. The outer shape of the mandrel should copy the inner shape of the desired combustion chamber.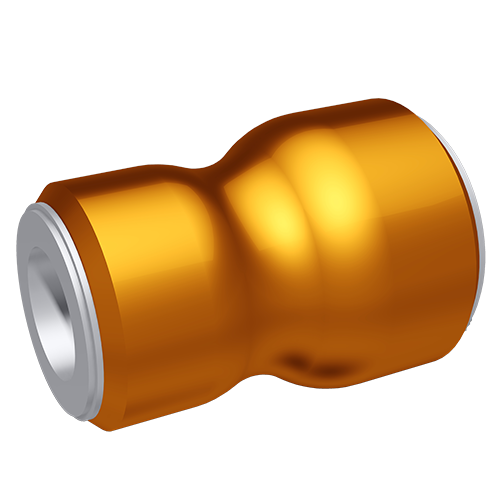 2
Cold Spray deposition of the Cu alloy liner
The selected Cu alloy is deposited by Cold Spray deposition onto the required area in order to meet the target shape and dimensions. The deposition rate of Cu alloys is up to 12 kg/h using the Impact Spray System 5/11.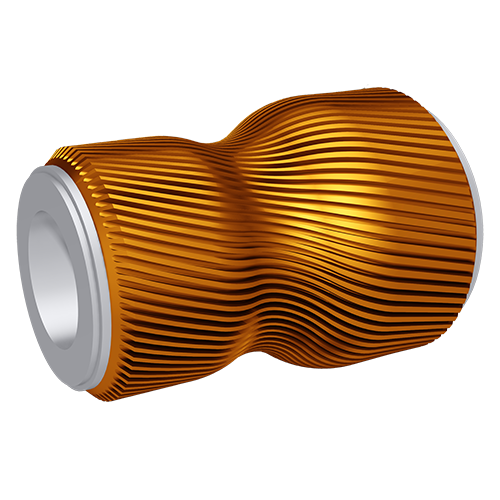 3
Subtractive cooling channel formation
Once the deposited material reaches the required thickness, the Cold Spray additive process is stopped and followed by the subtractive process. The surface of the deposit is milled to the required shape and the grooves of the cooling channels are milled into the deposited material.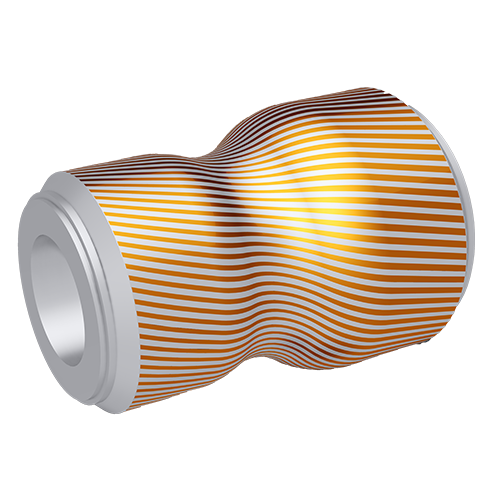 4
Filling the channels
After creating the open cooling channels by milling, the channel grooves are filled up with dissoluble material by the Cold Spray Additive Manufacturing process. As filler material easily chemically dissoluble pure metals or alloys are used.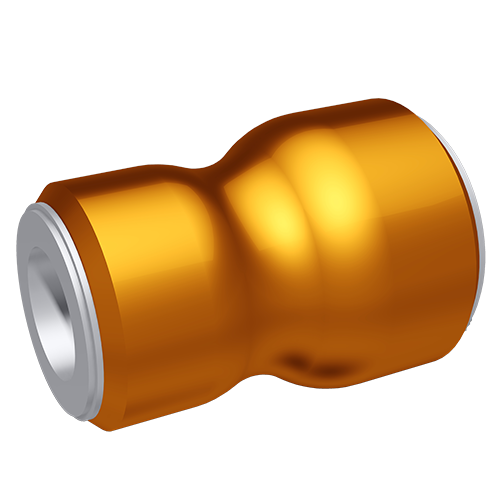 5
Closing the channels
The Cold Spray deposition process continues on the top of the filled grooves to cover the cooling channels and to deposit the required thickness for the desired combustion chamber design. To close the channels identical of different Cu alloys is used.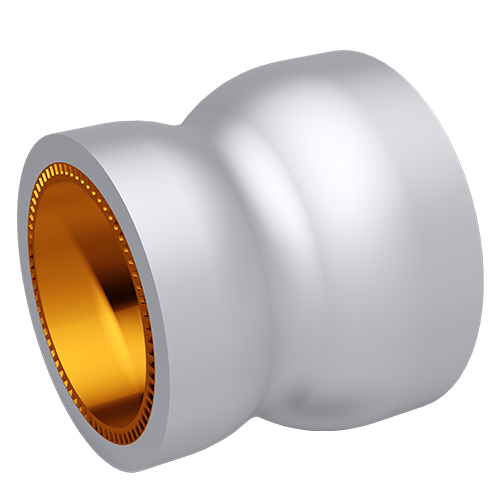 6
Removing the mandrel
In the next step the mandrel is removed by machining or by chemical dissolution. The filler material from the channels is removed by chemical etching in water or acidic/alkali water solutions creating open channels for cooling medium circulation.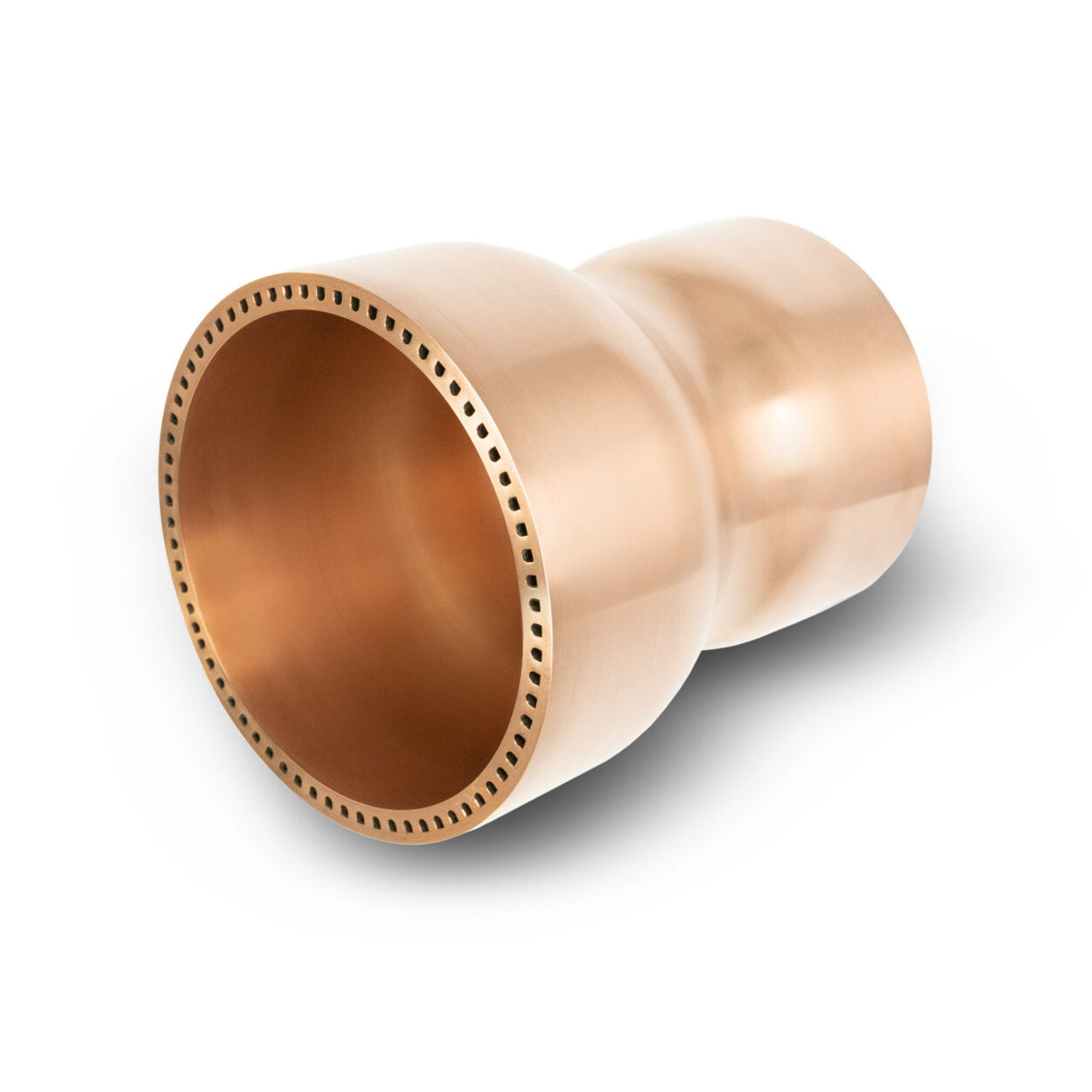 High strength Cu-alloy combustion chamber demonstrator
Weight ~20 kg
Length 300 mm
Diameter approx. 300 mm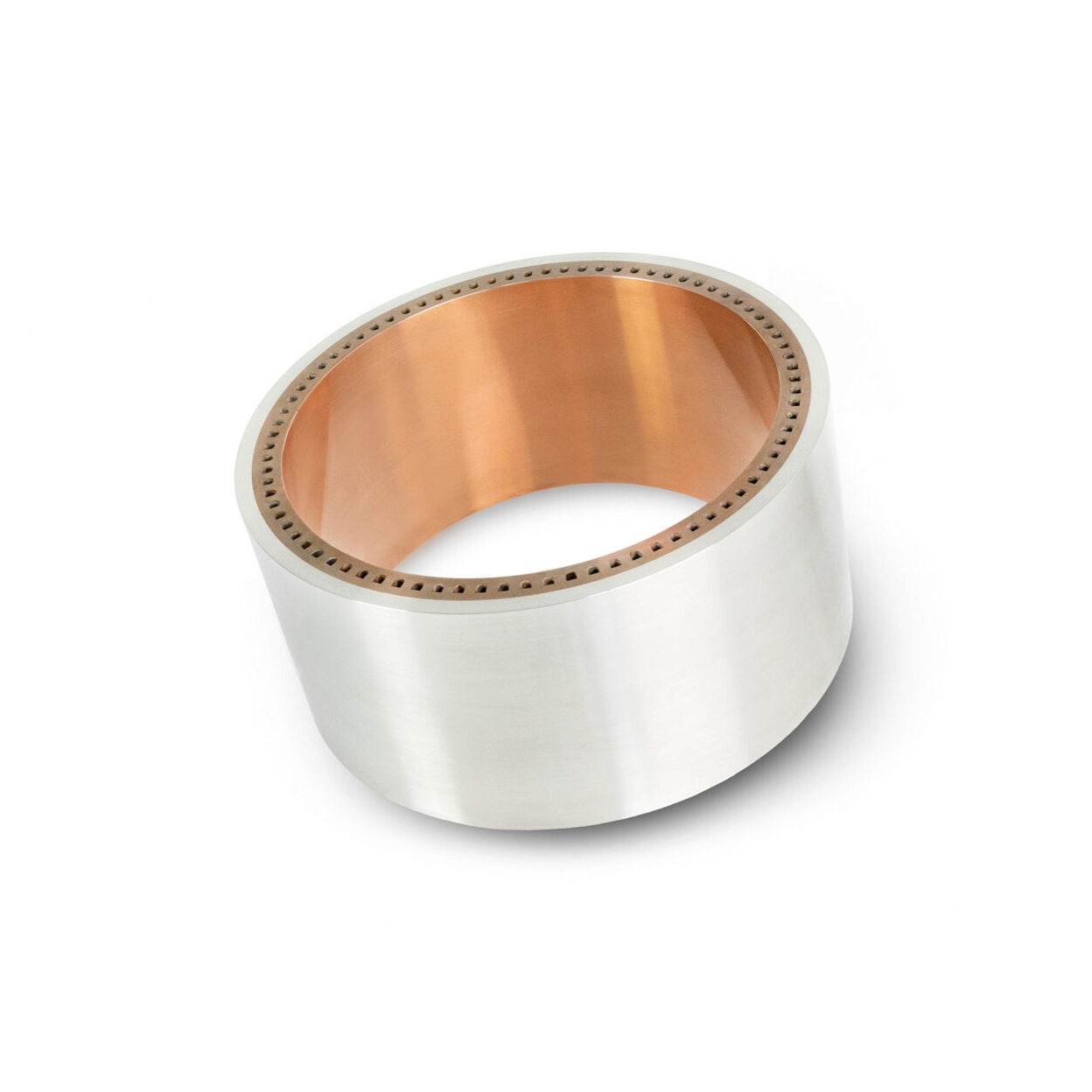 High thermal conductive & high strength Cu alloy
Al support outer diameter 250 mm
Approx. 25 kg Cu alloy
18 mm coating thickness
Jacket material cold spray deposition: ~15 kg stainless steel


Applications
From the frying pan to space technology - the spectrum of possible applications is huge.
References
Renowned companies from all over the world have trusted the Impact Spray systems for years.