Additive Manufacturing of Rotation Symmetrical
Casing Components with Cold Spray

Rotation symmetrical casing components are mostly used as basic casing for aircraft engines, gas turbines, large pumps and wind power plants. The casings are used to accommodate bearings parts, mounting flanges as well as system components.
Regularly, special flange surfaces or so-called inspection bosses are provided on the housing periphery, which require very complex and costly manufacturing steps.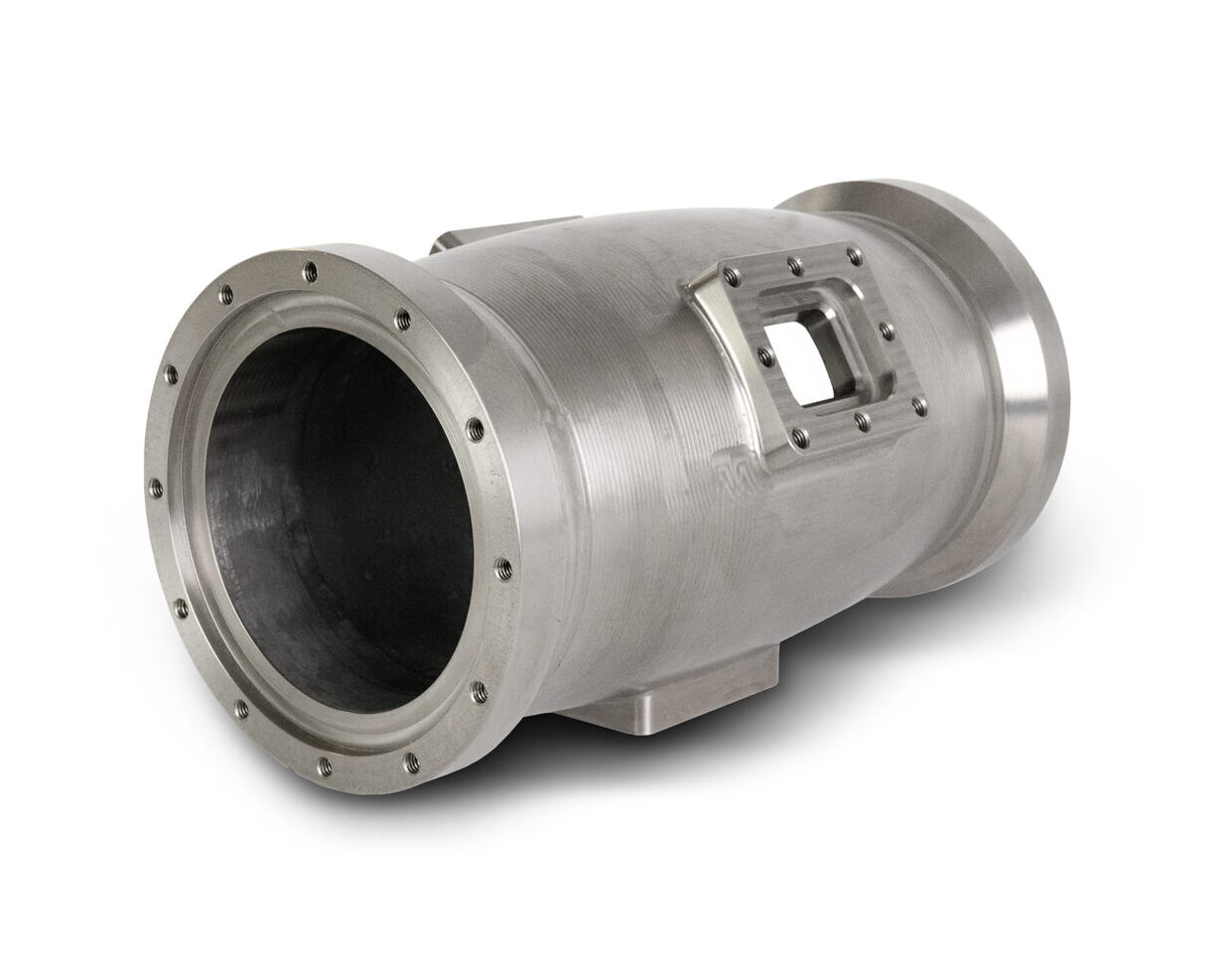 Conventional production method
As starting material is either bulk material or forged semi-finished material which usually must be specially produced. The mechanical production is usually a combination of several turning and milling operations steps. Since a large part of the material is removed by the turning and milling process, in most cases the finished casing component are just only a few percent of the starting material.
Cold spraying as an alternative production method
Cold spray additive manufacturing is used to create the contour of the component close to the final shape of the housing component with a small tolerance. The semi-finished component can then be completed by turning and milling (processing only necessary on the required functional surfaces). The advantages of cold spraying: A combination of a conventionally manufactured component with additively manufactured elements in some places. The production time of the manufactured part is significantly reduced.
The most important information at a glance
Sample size: Ø 135 mm x 250 mm
Wall thickness of build-up: Up to 25 mm
Part weight after additive build up: 7 kg
Part weight after post machining: 5.5 kg
Total cold spray deposition time: 2.25 h
Material saving: 30%
Reduction of manufacturing time: 50%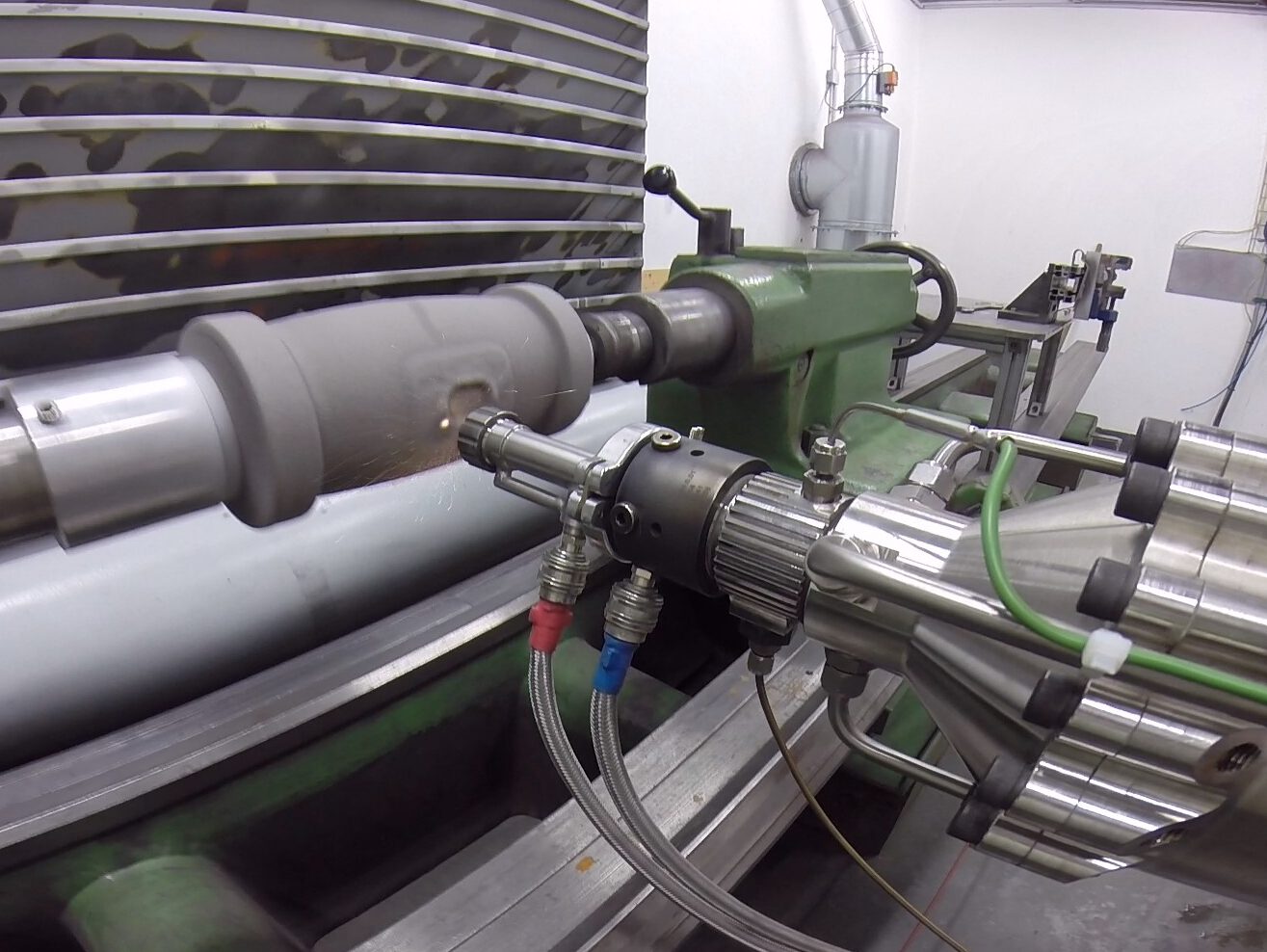 Applications
From the frying pan to space technology - the spectrum of possible applications is huge.
References
Renowned companies from all over the world have trusted the Impact Spray systems for years.